| | |
| --- | --- |
| Our Philosophy at Shota Fjords | |
At Shota Norwegian Fjords we believe in a working partnership between ourselves and our horses. We wanted to raise horses sound of mind and body, that were attractive to look at, had the desire to be great horses, and the athletic ability to reach that goal. We wanted to raise a sturdy safe horse for farms and families. We chose our foundation Norwegian bred stock over the lighter type Fjord with these things in mind and ended up with horses that have a kind eye, a willing attitude and who are powerful athletes with heart and style. Versatility is our motto. Our horses have demonstrated their abilities in English and Western pleasure riding, dressage, trail, show, parades, light cart driving, draft farm work, logging, packing and family fun trail rides.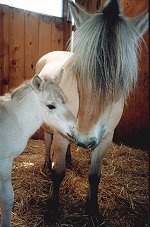 We have a close relationship with our herd, and keep our operation small to ensure that each horse has plenty of attention, daily care, and handling. While waiting for the foals to be born, we go on a 24 hour watch with our mares until the foal arrives and then several hours afterward to help introduce them to their new exciting world. Our foals are imprinted at birth and then handled daily to continue a learning schedule that is set up to cultivate a horse that is brave, knows how to use its mind, is respectful of humans but is also trusting and friendly.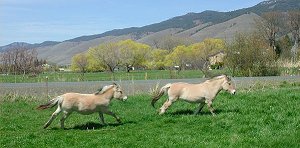 Our Norwegian Fjords are raised in the Blue Mountains of Eastern Oregon, where the terrain is rugged. All of our horses spend plenty of time in hilly pastures to help promote bone, hoof and muscle growth. The horses are allowed to be horses, to run and play and hang out together, and not be locked up in stalls for hours at a time. They are introduced at a young age to such things as traffic, heavy equipment, wild life, kids, dogs, cats, various farm animals, noisemakers, water crossing, flapping tarps and other horse -bugaboos. The results are that we have braver, calmer and safer horses.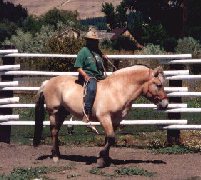 Our stallion is an intelligent, athletic and burly guy. He is a gentlemen in a breeding situation and in daily work. Though stout and very strong, he is also sensitive and friendly. He is smooth to ride, works hard, and a potent sire of many handsome foals. He is kind to his owners and his mares, and just loves to hang out with his kids.
Shota Norwegian Fjord horses are raised with Natural Horsemanship techniques where the horse learns to respect the human in his or her life. We also respect our horses and treat them with fairness and kindness. Every horse raised here has a job to do and is expected to be allowed to do his job. Our training methods are quiet, but energetic with plenty of challenges and changes to keep it fun and interesting for both horse and human.
Our horses teach us just as much as we teach them. They have taught us a lot about patience, timing, soft feel and focus. Since we are so close with our herd, and are truly denizens of a modern horse culture, we use a lot of visualization techniques with our stock.
Have you ever noticed how a working cowboy's horse seems to know which cow to cut out of a herd without the cowboy seeming to ask, or how a farmers team knows just when to stop and then start up again without any obvious cue? We feel that horses respond to visual images from the handler and we have tried this technique with great success. These kinds of things make our horses not just good partners, but great partners.
Through ongoing research, attending symposiums, trainings, and clinics on the latest in equine health, management and nutrition, we are constantly striving to offer our horses the best possible care. In addition we have developed a close knit team of trainers, veterinarians, farrier, and feed suppliers that share our vision.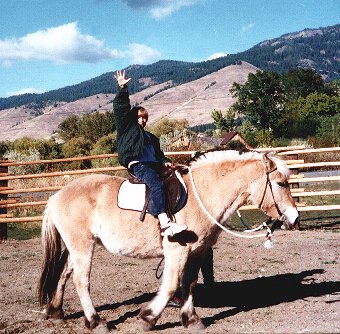 Because we have invested so much love, time, energy, training and care into our foals, we want to place them in homes where this kind care will continue. We don't just sell foals and forget about them, we are interested in their well-being for life and do our best to be supportive to the new owners that adopt them.
If you are looking for a beautiful, healthy and happy horse that likes to try new things, is willing to be a hard working partner and a pal... welcome to Shota Fjords!







Waiting for the 'Big Adventure' to begin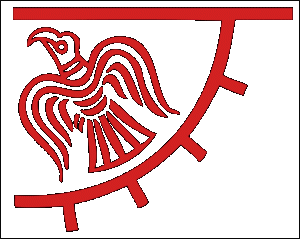 HOME PICTURE GALLERY Our Mares LINKS
Imprinting Natural Horsemanship Our Stallion
contact us at mishamez@eoni.com
Shota Fjords